Ferreira Foods offers a variety of cooking classes for both adults and kids in conjunction with the Salem Department of Park and Rec. Go to salemrec.com for more information and to register.
Upcoming Classes:
Kids Can Cook Summer Series, August 14, 15, and 16   |   From 5-7 pm  |   Ages 8-17
A fun interactive class where kids will focus on one meal a class. Wednesday we will work on breakfast, learning how to work with eggs, cook bacon and prepare breakfast potatoes. Thursday is lunch, preparing grilled cheese, a basic pasta and tacos. And Friday brings in a three course dinner. During all classes, students will learn cooking basics and kitchen safety using hands-on instruction. The best part will be enjoying our creations at the end of each class!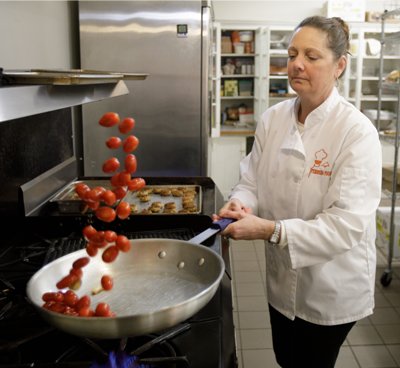 Ferreira Foods is also available for individual, group and team building classes.
Contact us directly for more information.